Innovation & Mobility
Rideshare Is Everywhere – How Can Parking Compete? >>
Frictionless Parking: How an Integrated Focus on the Customer Creates the Ultimate Parking >>
Valet Operations: Technology Trends and Tools >>
Caesars New Paid Parking System: A Case Study in Total Parking Integration >>
Greener Shuttle Services: Finding Grant Money for Alternative Fuel Vehicles >>
Zero Emission Shuttles: A Case-study From San Diego Airport Parking >>
---
Rideshare Is Everywhere – How Can Parking Compete?
Tuesday, October 23, 9:45 am - 10:45 am
This presentation identifies the most effective ways that parking can prove its value alongside rideshare in today's customer's transportation mix.
When it comes to rideshare, three big questions are top of mind for parking professionals:
Who is it impacting?
What does rideshare's future look like?
What can parking do today and tomorrow to stay competitive?
This seminar will draw on the most recent research by University of California Davis' Institute of Transportation Studies: Disruptive Transportation: The Adoption, Utilization, and Impacts of Ride-Hailing in the United States.*
Learn how to make parking convenient to research, find, book, pay, redeem, and review, in addition to providing an awesomely convenient, technology-enabled, and amenity-rich consumer experience.
Find out how parking can prove its value alongside rideshare in the context of today's mobility landscape and hear strategies that you can adopt for leveling the playing field as well as insights into how the parking industry will need to evolve based how rideshare has impacted consumer behavior.
In this session, you will:
Get an overview of rideshare's role in the mobility landscape, now and in the future
Learn how you can use technology to compete with rideshare in terms of convenience and ease-of-use
Explore the question, "rideshare has changed consumer behavior, so how does parking need to evolve?"
*Disruptive Transportation: The Adoption, Utilization, and Impacts of Ride-Hailing in the United States - October 2017
Regina R. Clewlow and Gouri Shankar Mishra. UC Davis ITS Research Report – UCD-ITS-RR-17-07
Speaker: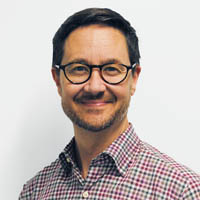 Matt Sullivan
Head of Supply
SpotHero

Frictionless Parking: How an Integrated Focus on the Customer Creates the Ultimate Parking
Tuesday, October 23, 11:00 am - 12:00 pm
Today's parking operators are swimming in "solutions" from a host of vendors and applications from PARCS systems, reservation platforms, mobile payments app, and more. But these are often different across operations, not well integrated, and they don't give parking operators the fine detail and control that they need to serve their customers.
In this highly informative seminar, Ben Montgomery, President of Premium Parking, examines how to build an effective parking operation to produce a frictionless parking experience for customers, enhanced efficiency for operators and a better bottom line.
Speaker:
Ben Montgomery
President
Premium Parking

Valet Operations: Technology Trends and Tools
Wednesday, October 24, 3:30 pm - 4:30 pm
In today's on-line, wifi-enabled, and connected world professional valet operators have a plethora of devices, applications, and software to manage their business. From ticket tracking and vehicle activity reports to employee shift management and mobile payment solutions, new data management tools are everywhere. But what is the right tool for your valet operation? What key functions should valet operators be looking for in a technology solution, and what question should savvy buyers be asking of potential vendors?
Jeremy Hevener, Project Manager, Parking Systems, at Towne Park hosts a technology roundtable that will examine the latest technology tools and trends available to valet operators. Ask questions, take notes, and get some sage advice on your next technology tool.
Speaker:
Jeremy Hevener
Project Manager, Parking Systems
Towne Park

Caesars New Paid Parking System: A Case Study in Total Parking Integration
Wednesday, October 24, 4:45 pm - 5:45 pm
Large manufacturers are faced with the difficult task of simplifying the ever evolving PARCS arena in the resort and casino markets.

To do this, PARCS manufactures must to be aware of three essential concepts that will allow them to pursue these larger ventures:
Manufactures need to be able to work quickly and efficiently to meet deadlines provided by their stakeholders, while remaining flexible for any change orders that may be requested;
They must possess the infrastructure to support cutting edge technologies to handle multiple parking structures from a single central command system, enabling the owner to efficiently operate all garages remotely;
Manufacturers' must have the ability to manage multiple integrations with diverse systems to simplify the operator's processes, while improving the customer's experience.
Caesars Entertainment, in partnership with TIBA Parking Systems, was able to make these concepts a reality while implementing their first universal PARCS solution.
Speaker:
Jon Bowsher
President
North & South America, TIBA, LLC

Greener Shuttle Services: Finding Grant Money for Alternative Fuel Vehicles
Thursday, October 25, 8:00 am - 8:45 am
Shuttle fleet operators are facing pressures to reduce emissions and to provide a more environmentally friendly service. A range of alternative fuels for shuttle fleets do exist and there is also state and federal financial support for this change. What is the right fuel source for your shuttle fleet? What should drive that decision and what other factors should a shuttle operator take into consideration when considering alternative fuel options?
In this informative seminar, Tony Bandiero of the Eastern Pennsylvania Alliance for Clean Transportation (EP-ACT) outline the financial case for a variety alternative fuels options from electric (EV) to CNG. They will also discuss the fuel infrastructure needed for each option and the cost for a business to put in a private fueling station.
A question and session follows the presentation.
Speakers:
John Groden, CPP
Operations Manager
Colonial Airport Parking
Brianna Lawrence
Senior Associate
Gladstein Neandross, and Associates (GNA)

Zero Emission Shuttles: A Case-study From San Diego Airport Parking
Thursday, October 25, 9:00 am - 10:00 am
Shuttle fleet owners, Zero Emission Vehicle Transportation (ZEV) is here! In California, airport shuttle buses, municipal transit and portside freight vans are all mandated to transition to electric vehicles.
Learn about these changes and hear how San Diego Airport Parking Company transitioned to a zero emission shuttle fleet. Learn from their experience and hear how technology, air quality, innovation and sustainability are changing the business of transportation.
You will see how both incentives and mandates will affect transportation operations in urban dense populated areas, parking industries, transit, and ridesharing services. And you will discover what programs are available to provide you with rebates and other benefits available when you drive electric.
You will also benefit from the wisdom of early adopters and be able to avoid the challenges that they faced.
The seminar will answer the following questions:
What are the benefits that I can expect with a ZEV?
What are the red flags to avoid?
What are the questions you need to ask when planning to adopt electric?
How do I understand the operational cost of electric vehicles?
What are the policies and rules that are affecting this change?
Plus a host of other questions.
A question and answer session follows the presentation.
Speaker:
Lisa McGhee
Operations and Environmental Affairs Manager
San Diego Airport Parking Company